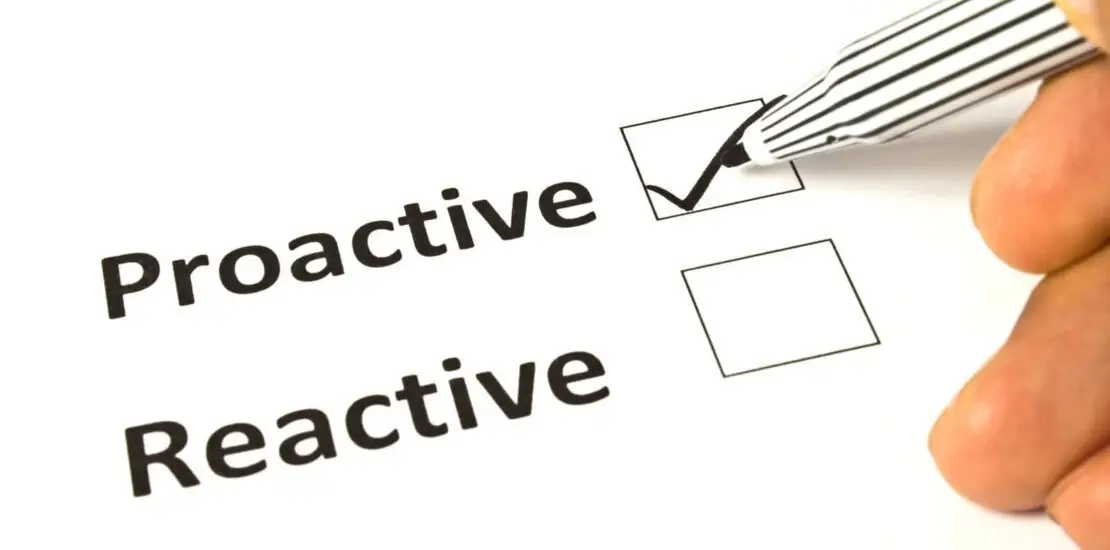 How to increase proactivity and commitment in the team?
The goal of this training is to empower participants, so they realize the necessity of becoming proactive and act as team players. We will achieve this goal by providing two training modules – "Alien invasion", "Time is Money" and "Preventing Procrastination"
strengthening the proactive attitude of participants
increasing the tendency to be a team player
Benefits of implementing the knowledge and skills acquired during the training
• boosting proactivity
• proactivity when it comes to process improvements, projects and sharing knowledge
• proactivity when it comes to process improvements, projects and sharing knowledge
• proactivity in suggesting enhancements to the supervisor
• defending own ideas publicly
• improving collaboration within the team and between departments
• what are the benefits of effective collaboration within your department and between departments?
• how to shape the working environment to increase own proactivity?
• setting goals and adequately responding to tasks with different priorities
• using self-motivation techniques
• fighting procrastination
• getting rid of bad habits
A short introductory game using an online application. The task of the group is to save the world from an alien invasion. To achieve their goal, they have to crack the code of the aliens. The key to success is proactivity, boldly submitting ideas, and sharing knowledge within the group. As part of the discussion, we will focus on proactivity and sharing knowledge. The participants will consider how to transfer their experience into their work within the company.
Outline for module 1
• alien invasion – an online game based on a licensed application made available to participants
reflection
• proactivity at work – implementation planning.
Time is money – anyone who wants to buy a 15-second spot on TV is well aware of it. It's similar in everyday life. As Goethe said: "we usually have enough time if we can use it properly". Thanks to participation in this module, you will learn how to make the best use of your own time for the sake of your department and company.
Outline for module 2
time is money – a simulation game about maximizing your own proactivity and its consequences for your department and the whole company. The participants have to be active and look for solutions using their creativity and potential in order to succeed. The game duration is about 30 min.
reflection,
the Pareto principle in practice,
business case study,
the 3X technique – analytical technique and planning a talk with the supervisor about desirable improvements to gain more benefits for the company.
implementation of the technique by participants – individual work.
Procrastination, a pathological tendency to delay, is a problem that plagues people of above-average intelligence. If you take too many hours to complete your work, neglect your health and your relationships because of not delivering it on time, then most likely you are suffering from procrastination. You are at risk of underperforming at work and missing out on a successful personal life. Fortunately, psychologists have discovered and described the typical mechanisms underlying procrastination. During this training session, you will learn about the main causes of procrastination. You will also get to know techniques that will help you face it.
Outline for module 3
the consequences of procrastination for your team and company
how to win with procrastination – workshop
expert techniques in practice (including the swiss cheese, salami, Stephen King's, and the Pomodoro technique)
psychological aspects of procrastination
implementation – individual exercise
Training course location and duration:
We can deliver this training in a one-day variant (1x8h – in-person training) or two-day online training through Zoom, MS Teams, BigBlueButton, or similar software.
The recommended amount of participants
Our clients
Check also our offer of in-person training.
How to increase proactivity and commitment in the team? Online or in-person training.
By participating in this training, you will find that assertive communication is easy. Moreover, you will strengthen your conflict management skills.
By participating in the "Effective Time Management" training, you will learn to do the right things in the correct order. You will understand the psychological mechanisms underlying procrastination and learn how to overcome it. You will get to know several great techniques for increasing your effectiveness. You will learn to cooperate more effectively with colleagues from other departments. You will also improve your skills in work-life balance.
The goal of this training is to boost participants' skills in mentoring as a strategy to become a role model for others and transferring knowledge in the company.
How to identify and develop your own and your employees' potential – training for managers. Gallup Institute, Jung, Belbin's Team Roles